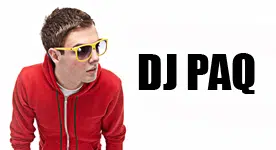 One of the hottest and most talked about DJs in Canada, DJ Paq has played in front of crowds as large as 10,000 people and has opened for superstars such as Akon, Fat Joe, Ludacris, 50 Cent, and Sean Paul. DJ Paq has also headlined major events such as Spring Break and many music festivals.
DJ Paq's extensive musical specialties include Hip Hop, R&B, Mash-Ups, Reggae, House, and Top 40. Also recognized for his appearances in TV commercials and on the runways of major fashion shows, DJ Paq knows how to get a party started and keep it going.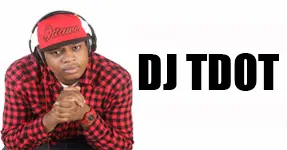 DJ Tdot has been creatively messing around with turntables since he was 13 years of age, where he found his passion. As the son and Godson of a DJ , it's safe to say that mixing hit records is naturally in his blood.
His versatility ranges so far that not only does he get old school and hip hop lovers out of their seats and on their feet, he has techno heads fist pumping too.
DJ Tdot has hosted events for mainstream artists such as Akon, Fabolous, Fat Joe, Kid Cudi, Pitbull, Lil Jon, Ron Browz, LMFAO, Girlicious, Kevin Rudolph, Mims, Sean Paul, Kardinal Offishall, Pauly D, The Situation and even Pamela Anderson.